Better Homes and Magery
Great Lakes, Trammel
Owned by Blastios
Located south-west of Trinsic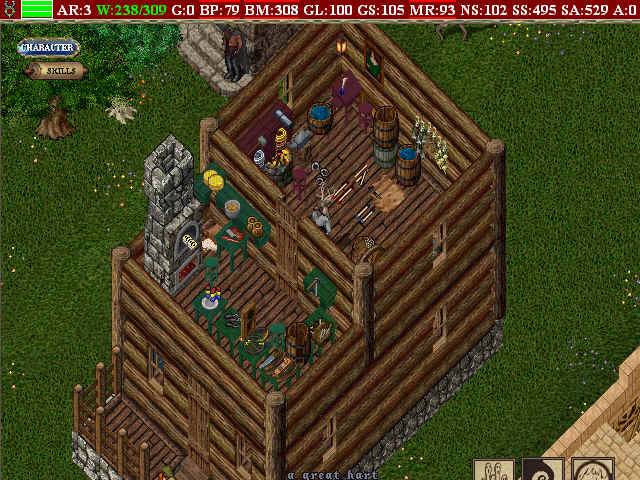 Upstairs on the balcony you will find a very useful workshop for my carpenter/tinker and a excellent kitchen area with plenty of cabinet space. Notice the dough cooking in the oven and ofcourse the shelves holding all the tools and food i need.
Upstairs inside you will find a wonderful smithing area with metal wire and ingots handy on shelves above the forge.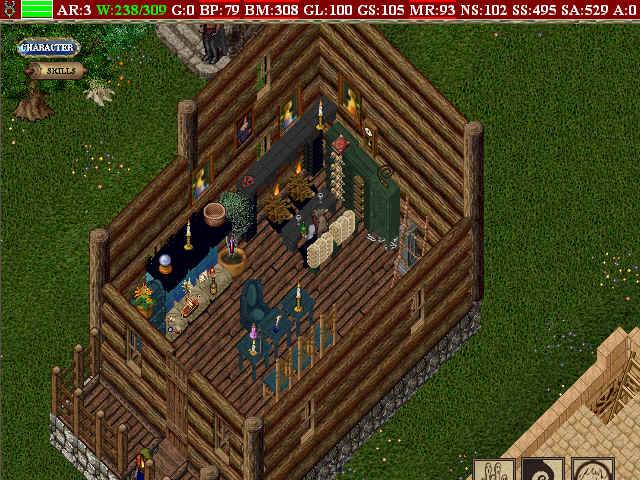 Notice the fireplace with working flame and me sitting in cusion back chairs in front of a coffee table, nice fishtank by the door, heating stand boiling a potion.