Welcome to the 12th Super Stratics Sunday. Quite a busy article this week, I visited Luna in general this week just to see how many shops there are and what they sell.
Also this weeks News, Events and Screenshot Sunday.

Hitting Luna I thought I would visit the first few houses this week and see what I can find!
The first house from Luna going round clockwise is...
'Cardiff's BOD Shop'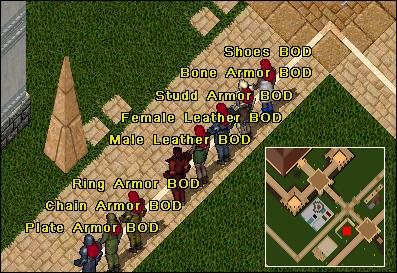 Selling of course BOD's, Very easily laid out vendors and well stocked!
---
'IDOCHunters in Luna' is up next!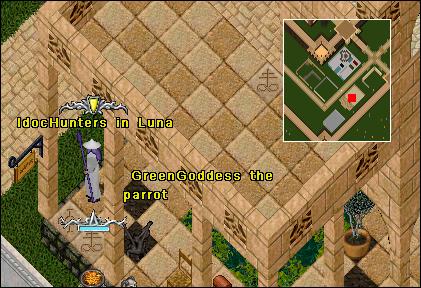 The single vendor is very well stocked and laid out.
---
'???' - This shop didn't actually have a name!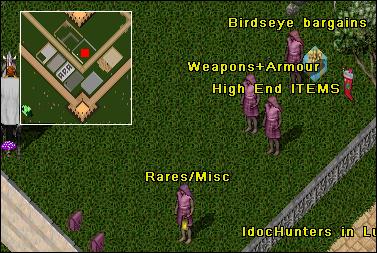 In the Rares/Misc vendor you'll find a load of rubble for sale, The house being decorated with some also.
---
'ARA Luna City Shop'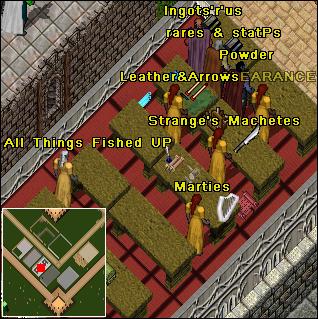 Selling what you see the vendors named. It is fairly stocked.
---
'Babylonian Jewels'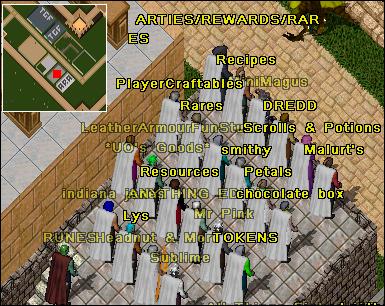 This shop is quite large! Its also very well stocked.
In total I've seen 44 different vendors and that's only 5 houses, Luna really is the home of shop in Ultima Online. Next week Ill visit another 5 and hopefully rise about 100 vendors.

There's not very much news this week! However in this weeks FoF it was stated we should keep an eye out for news next week.
You can read the FoF if you haven't already here.

Events next week,
The Rusty Dagger Ale House is on TONIGHT. Its open every Sunday from 8pm to 9.30pm. Check out this thread for a map and more details.

The Europa Auction, 185th Edition is this WEDNESDAY, It starts at 7pm UK Time, Gates provided at Britain Bank. Full details at www.europa-auction.com .

The Europa Auction Lottery is also this WEDNESDAY, Its at 8:30pm UK Time, Or after the auction, Tickets can be purchased from vendors around Britannia, One of which is in the auction house. Gates are provided for both auction and lottery at Britain Bank. Full details at www.europa-auction.com .

The Trinsic Market is this WEDNESDAY. It starts at 9pm UK Time. If your wishing a stall simply turn up and set up! Check out this thread for more details.

As always, Swaggers Inn, The Trinsic Rose and The Kings Deer Tavern are all open in the evenings ALL WEEK!

I thought I would dig deep this week for a historic screenshot, And what better than a Trinsic Market photo. According to the file it was created in 2005 however I don't know if that's accurate.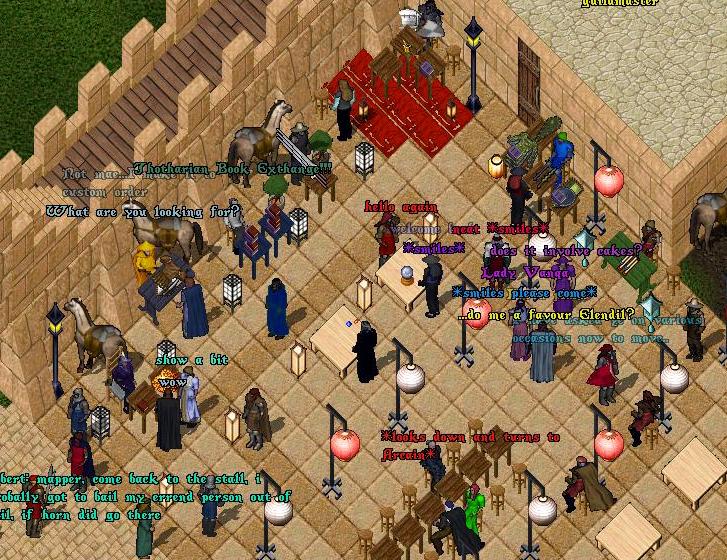 Join the Trinsic Market this Wednesday at 9pm UK Time.