- Establishment of the Week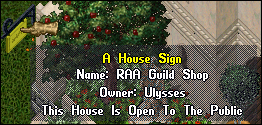 This week I visited another oldie of a shop! Its 'RAA Guild Shop'. Located near Skara Brae it sells possibly everything you could need. Furniture crafted by 'Lord Ulysses' is a sure thing to find here! Not only are the vendors stocked frequently they are sold at a very acceptable price.
You can find a map of the shop top right of the article, Check below the screenshots for a Kingdom Reborn map.
I sadly could not find Lord Ulysses for an interview however if I do get the chance in the future I will bring it to you!
So, lets step into the shop!
2D CLIENT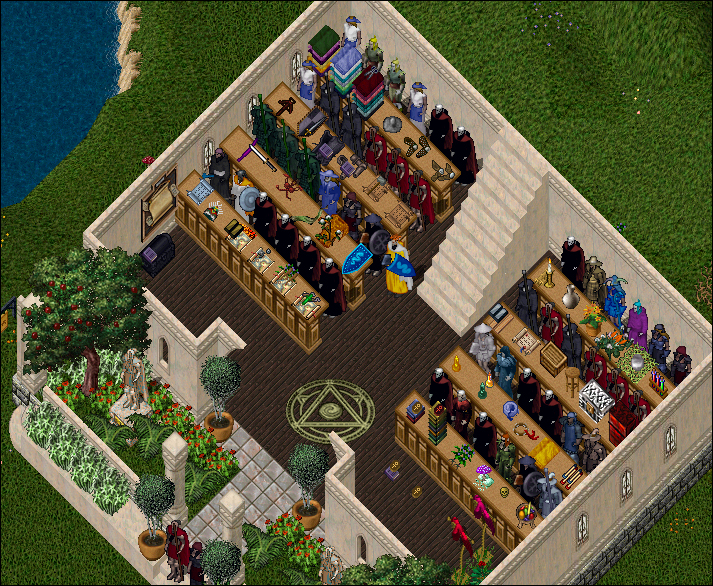 The main floor of the shop, The stairs lead to a rune library on the 2nd floor.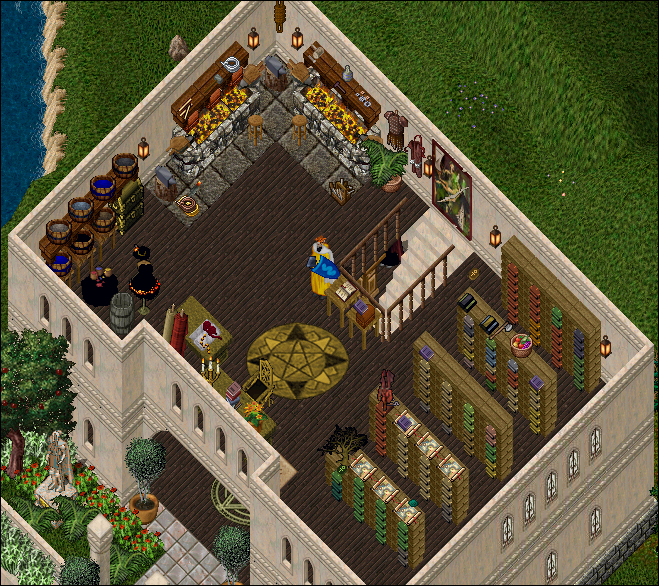 The 2nd floor of RAA Guild Shop. Containing a fantastic rune library of treasure spots and more.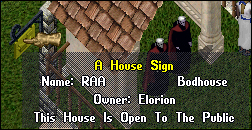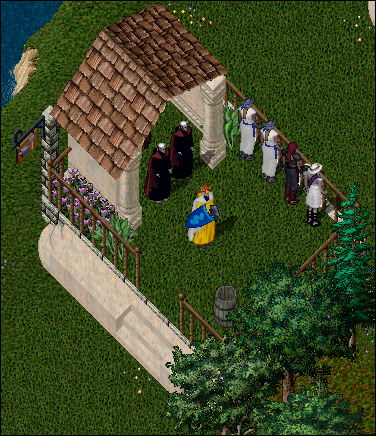 Out the front you will find a smaller plot called 'RAA Bodhouse'. Ill let you guess what these vendors sell.
Below is the Kingdom Reborn map of the shop, Slightly more useful than the radar map above!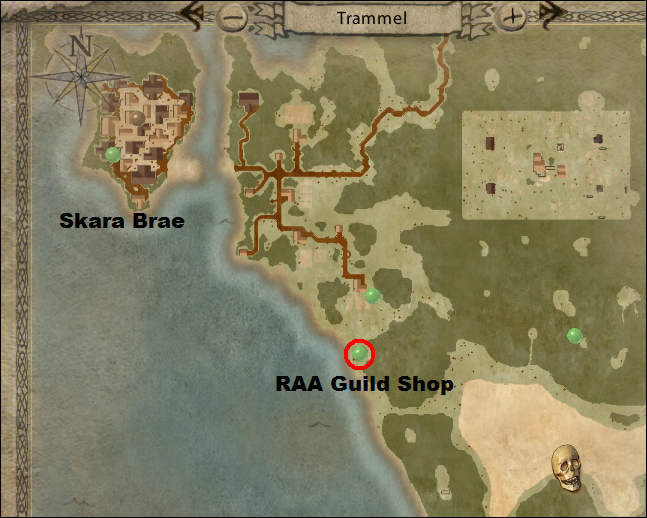 KINGDOM REBORN
I've chosen to shrink these to save the length of the article, Just click on a thumbnail above to view it.