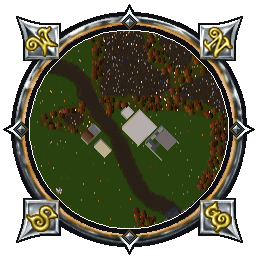 - Establishment of the Week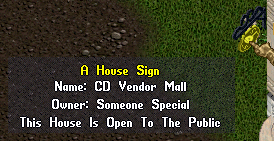 This weeks establishment is another 'Umbra Road' shop. You'll find it 4-5 houses from the Umbra West Bridge. What one could it be you wonder? Well its the white house on the map to the right! Still no idea? It's CD VENDOR MALL. And no, As far as I could look, They do not sell compact discs. It may however stand for Commodity Deed.
I'm not going to list what they sell as I really want you to check them out! Add them to your vendor runebook.
2D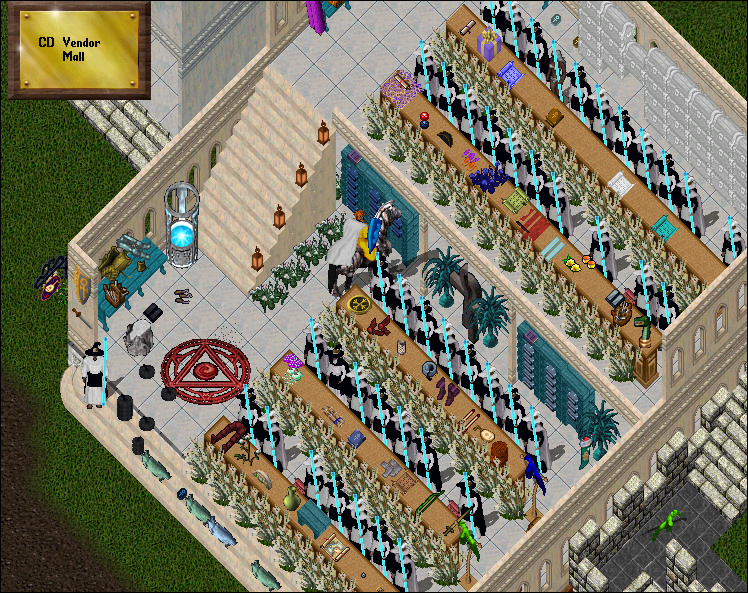 The shop floor, Or floors are easily accessible from the public road.
KR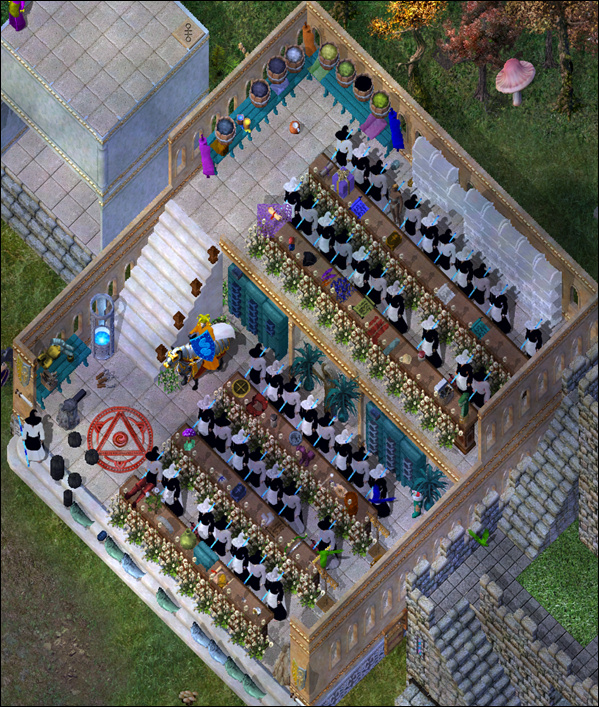 The shop floor in KR.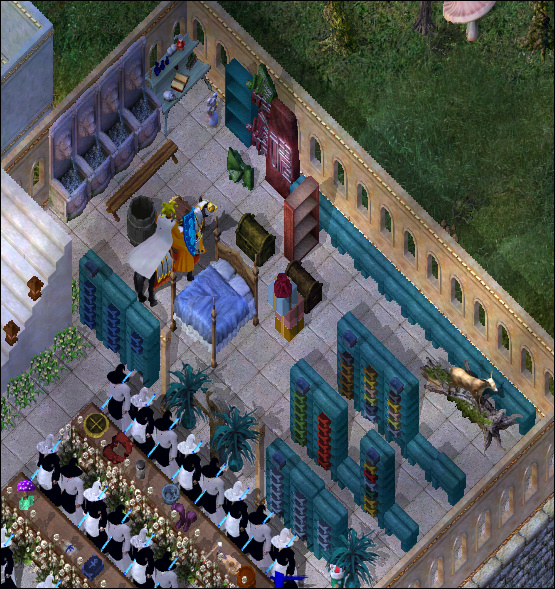 If you walk through the rune book shelf you come to a load more!