In this action-packed issue of the Ultima Online (UO) Newsletter we discuss the following:
Welcome Back To Britannia, Nov 7 to 14!
Ultima Online 9th Anniversary Collection On Sale NOW!
Anniversary Gift Delivered to Your Bank Box
Farewell, and Well Met!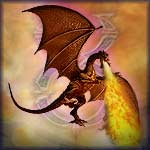 With Britannia experiencing a massive invasion of undead, with powerful forces in conflict over the very existence of Sosaria, and with Ultima Online: Kingdom Reborn on the horizon, now is a great time to return to the game you love.

From Nov. 7, 2 a.m. PST to Nov. 14, 2 a.m. PST, all closed UO accounts will be re-opened for free play. (This only applies to accounts in good standing. Accounts that were banned for misbehavior will not be re-activated.) In most cases, your characters and property will be intact and ready for play.*


If you need to re-install the game, you can download it here.
After install, just log in with your name and password.
Forgot your account name? CLICK HERE.
Forgot your password? CLICK HERE.
After Nov. 14, you can re-activate your account at www.ultima-registration.com.
You can buy Game Time codes and expansion pack upgrade codes at www.uogamecodes.com.
For more information on the Return to Britannia Program, click here.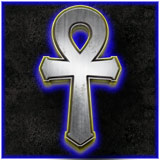 The 9th Anniversary Collection gives you exclusive access to two new housing tile kits, your very own personal attendant, and for those who buy early, a choice of nine different items from the Heritage Collection, more than 50 rare items marking the different ages of Ultima Online.

Check out the details here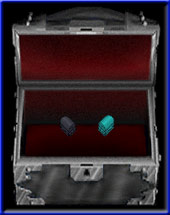 Anniversary Gift Delivered to Your Bank Box
We're celebrating nine years of adventure by giving all characters over 30 days old a brand new piece of Crystal or Shadow furniture, as well as a commemorative coin! This gift is just the thing to let house guests know that you were here when the longest continually running MMORPG in history reached nine years. Look in your bank box for your gifts!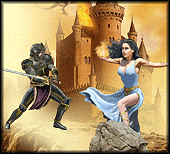 Farewell, and Well Met!
Alas, poor Wilki, we knew him well - but he has left the role of Community Guy and become a Designer. He's still working for the UO community, only now from another side of the shard.

So noble was the fair Wilki that it's taking two to fill his boots. Try to be kind to the new team: Sanya Thomas, Director of Community Relations for EA Mythic, and E. Jeremy Dalberg, UO Community Coordinator. You'll see them both lurking on forums, skulking through websites, and slithering behind the scenes to bring new tools and toys to Britannia. Jeremy has known and loved the world of Ultima since its inception, and brings a twisted kind of joy to the task of representing its citizens.
*NOTE: We can't guarantee your old characters, property and possessions will still be attached to your account. However, in most cases, they will be. If not, please take this chance to start a new character.

If you return during the Return to Britannia period, Nov. 7 to Nov. 14, you are still subject to the Terms of Service and Code of Conduct. You can find those at support.uo.com/service.html.

IMPORTANT INFORMATION ON THE ULTIMA ONLINE SERVICE, INCLUDING TERMS OF SERVICE AND GAME AVAILABILITY CAN BE FOUND AT www.uo.com. EA RESERVES THE RIGHT TO TERMINATE THE ULTIMA ONLINE SERVICE AFTER 90 DAYS NOTICE.

Please know that at EA, we don't want to send you information you don't want to receive. If you no longer want us to contact you, please visit here to be removed from our mailing list or to change your preferences. You can also write to: Privacy Policy Administrator, Electronic Arts Inc., 209 Redwood Shores Parkway, Redwood City, CA 94065.
Please do not reply to this email. If you have questions please go to http://support.ea.com/cgi-bin/ea.cfg/php/enduser/home.php.


© 2006 Electronic Arts Inc. All Rights Reserved.
Privacy Policy| Legal Notices | Terms of Service

Powered by DARTmail