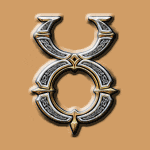 In this edition of the Ultima Online (UO) Newsletter we discuss the following:
Kingdom Reborn Revealed At Next Town Hall Meeting
From the Pen of Darkscribe
Search for the Book of Truth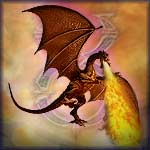 Now is your chance to see it for yourself. Kingdom Reborn will be demonstrated and discussed in detail at the next Ultima Online Town Hall meeting, set for Jan. 27, 3 p.m. at the Dave & Buster's in Marietta, GA. Visit www.mythicentertainment.com/uo/ to RSVP.

In attendance will be producer Aaron "Darkscribe" Cohen and lead designer Nick "DragonHead" Corea. Along with them will be a fresh build of Kingdom Reborn. Wondering what Britain looks like? Care to see a customized house? What does your favorite monster look like? Much will be revealed. Not all. But much.

See you there!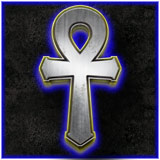 We are upon the eve of interesting times. Tonight we work in relative peace, pounding away on Kingdom Reborn as a blacksmith might hammer on what will one day be a fine sword. It is late. We are sleepy. And hungry. Food is on the way as the rest of the UO world begins its search for the Book of Truth.

Next week, our travels begin. First, a press event at EA-Mythic headquarters in Virginia. Then, off to Georgia for our first Town Hall meeting of the new year, which will be followed by about one a month for quite a long while. A entire world awaits our visits. As the hard work of building a new game from an old game continues, the work of telling people about that game begins soon, next week in fact.

And all the while, between meetings and emails and planning and rehearsing and airports and horrific food, there is this…We are playing. And even when it is grumpy, refusing to work correctly, there are times when it is truly a thing to behold.

We'll see you soon.

Aaron "Darkscribe" Cohen


For months, events small and large have been leading up to climax that will change Sosaria forever. With each challenge, the citizens of Britannia have progressed closer to revelation. Now, it is time to find the Book of Truth itself. Counterfeits are everywhere, it seems - where is the real one? Now is the time to find it, for, once found, the Truth will be revealed and the next challenge will begin.

IMPORTANT INFORMATION ON THE ULTIMA ONLINE SERVICE, INCLUDING TERMS OF SERVICE AND GAME AVAILABILITY CAN BE FOUND AT www.uo.com. EA RESERVES THE RIGHT TO TERMINATE THE ULTIMA ONLINE SERVICE AFTER 90 DAYS NOTICE.

Please know that at EA, we don't want to send you information you don't want to receive. If you no longer want us to contact you, please visit here to be removed from our mailing list or to change your preferences. You can also write to: Privacy Policy Administrator, Electronic Arts Inc., 209 Redwood Shores Parkway, Redwood City, CA 94065.
Please do not reply to this email. If you have questions please go to http://support.ea.com/cgi-bin/ea.cfg/php/enduser/home.php.


© 2006 Electronic Arts Inc. All Rights Reserved.
Privacy Policy| Legal Notices | Terms of Service

Powered by DARTmail