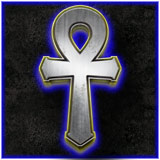 In this edition of the Ultima Online (UO) Newsletter we discuss the following:
UO's 10th Anniversary Is Here!
The Kingdom Is Reborn!
Welcome Back to Britannia Program
14-Day Trial - Tell Your Friends!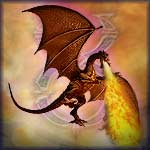 On September 25, 1997, thousands of adventurers entered the world of Sosaria for the first time. Many of them fell to the hazards of the wilderness, the perils of the dungeons, or even to the wiles of their fellows. But many of them found a home here - a home they have treasured for a decade.

We are proud to celebrate the tenth anniversary of Ultima Online, and invite all of our citizens to join us. We have special events, new items to earn, and gifts to give all of our loyal players - don't miss it!

Some of the gifts and prizes include:

The completed Virtue Armor set
Several cool commemorative items, including a Map of Britannia and an Ankh Necklace
A collection of weapons owned by various notable figures in Britannia's history
Several fun and valuable free gifts!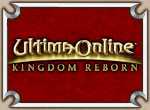 Come join us in a Kingdom Reborn! Ultima Online: Kingdom Reborn is officially launched and free to download from a number of sites - check out all the links here.

If you're not familiar with KR, here's some reasons to check it out:
Complete Graphical Overhaul

While staying true to Ultima Onlineís classic game play and overall feel, Kingdom Reborn updates game graphics for the entire world - including monsters, environment and spell effects.

Flexible and Modern MMO UI

Allows players to enjoy Ultima lore using todayís MMO control schemes. Also includes crafting action bar for rapid repeat build options.

World Map Tool

Highlights key destinations and points of interest including healers and resurrection areas. Includes a variety of customizable options and zoom controls.

Update Macro System

Intuitive system that can macro virtually any in-game action.

Chat System

In-game chat with selectable channels, drop down point and click menus as well as a buddy list.

Improved Party System

Includes more stats and "targetable" bars to enhance management and healing of parties.

"New Player Experience" Tutorial

Guides players through Kingdom Rebornís controls and career progression so players can jump into the action more quickly.
See you there!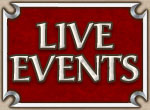 All citizens of Sosaria are invited back to Ultima Online to help us celebrate its 10th anniversary. Check out the Kingdom Reborn client, join in the celebration, and receive your gifts - everyone is welcome!

From Sept. 25, 2 a.m. PST to Oct. 9, 2 a.m. PST, all closed UO accounts will be re-opened for free play. (This only applies to accounts in good standing. Accounts that were banned for misbehavior will not be re-activated.) In most cases, your characters and property will be intact and ready for play.*


If you need to re-install the game, you can download it here:
After install, just log in with your name and password.
Forgot your account name? CLICK HERE.
Forgot your password? CLICK HERE.
After Nov. 14, you can re-activate your account at www.ultima-registration.com.
You can buy Game Time codes and expansion pack upgrade codes at www.uogamecodes.com.
For more information on the Return to Britannia Program, click here.


Have friends you've been wanting to bring with you into Britannia? Been away a while, but want to come back? Come back now for 14 days and try the new Kingdom Reborn client! Just click here to get your trial code.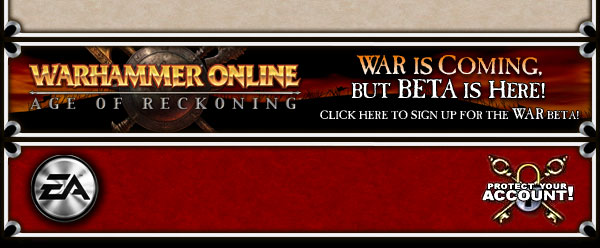 IMPORTANT INFORMATION ON THE ULTIMA ONLINE SERVICE, INCLUDING TERMS OF SERVICE AND GAME AVAILABILITY CAN BE FOUND AT www.uo.com. EA RESERVES THE RIGHT TO TERMINATE THE ULTIMA ONLINE SERVICE AFTER 90 DAYS NOTICE.

Please know that at EA, we don't want to send you information you don't want to receive. If you no longer want us to contact you, please visit here to be removed from our mailing list or to change your preferences. You can also write to: Privacy Policy Administrator, Electronic Arts Inc., 209 Redwood Shores Parkway, Redwood City, CA 94065.
Please do not reply to this email. If you have questions please go to http://support.ea.com/cgi-bin/ea.cfg/php/enduser/home.php.


© 2007 Electronic Arts Inc. All Rights Reserved.
Privacy Policy| Legal Notices | Terms of Service

Powered by DARTmail