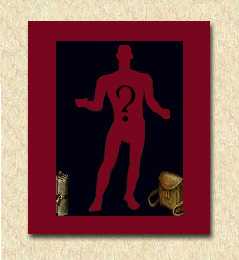 Biography : Hartham (murdered)



Hartham was the head trainer of the Fighter's Guild of Trinsic. He was brutally murdered by Duryn, an assassin who was believed to work for the Zog Cabal.

Hartham's own adopted son, Crawworth, gave the eulogy at the funerals, describing in a very touching manner how Hartham lived his life virtuous and true, and most importantly, how he saved Crawworth's life when his village of Paws was destroyed by raiding orcs.

The details surrounding Hartham's death are most troubling, for they introduce the threath of to the whole of Britannia, and the beginning of a captivating plot line. During the wake given for Hartham, a mysterious character appeared and spoke of impeding doom coming to Britannia. Taking credit for the murder of the trainer, and warning that it was only the beginning, he identified himself as a member of the Zog Cabal.
It was, indeed, only the beginning...
Related articles / books
The Wake
Trainer Hartham of Trinsic felled by assassin's blade